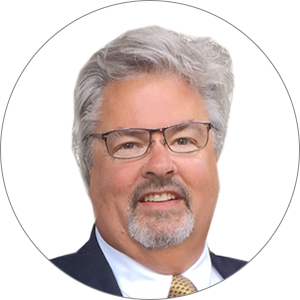 Richard Warke
Executive Chairman
Richard Warke is a Vancouver-based Canadian business executive with more than 35 years of experience in the international resource sector. In 2005, Mr. Warke founded the Augusta Group of Companies which has an unrivaled track record of value creation in the mining sector.
From 2006 and until 2018 Augusta founded, managed, and funded three world class mineral discoveries. Ventana Gold, discovered the La Bodega gold deposit in Colombia, now reported to host over 10Moz of gold, Augusta sold the company for $1.3B in 2011. Augusta Resource, advanced the Rosemont copper project in Arizona through drilling, feasibility and permitting to become one of the largest copper deposits in United States, it was sold for $667M in 2014. Arizona Mining, discovered the Taylor deposit and grew the Hermosa-Taylor deposit into one of the top five primary zinc deposits globally, largest in United States, prior to its sale for $2.1B in 2018.
Currently, Augusta Group is comprised of private businesses and public companies that currently includes Titan Mining Corporation, Augusta Gold Corp. and Solaris Resources Inc. Titan Mining operates a zinc mine in New York State, Augusta Gold is developing a gold mine in a prolific mining district in Nevada, and Solaris Resources is advancing a portfolio of copper and gold assets in the Americas, including a high-grade, world-class resource at its copper and gold project Warintza in Ecuador.
In addition, in 2017 Mr. Warke co-founded Equinox Gold which has now become a mid-tier gold producer and one of the fastest growing gold companies in the Americas growing to over a $3.0B market cap with mines in US, Mexico and Brazil.
During the course of his career, Mr. Warke has established a reputation for building successful companies by generating pioneering transactions in the mining sector through prudent investing in earlier stages of the mine cycle. His specialization is surfacing value through award-winning exploration efforts and rapidly advancing projects with consistent access to low-cost capital through exploration, feasibility, and permitting to point of sale or into production. His expertise, combined with his extensive relationships across the global mining sector, have resulted in rapid growth and a proven track record of success making him a widely-recognized strategic partner and a sought after industry expert for commentary on business, mining and related topics.
Read More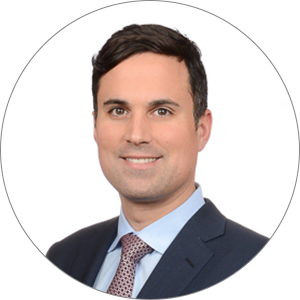 Daniel Earle
President & CEO
Daniel Earle has over 17 years of experience in the mining sector and capital markets, covering projects ranging from early stage exploration through feasibility and engineering to production. Mr. Earle is currently the President and CEO of Solaris Resources and also serves on its Board of Directors. Prior to joining Solaris in November 2019, he was a Vice President and Director at TD Securities where he covered the mining sector for over 12 years and established himself as a thought leader in the space. Prior to joining TD Securities in 2007, Mr. Earle was a senior executive with a number of Canadian and U.S. public mineral exploration and mining companies. Mr. Earle sits on the Board of Directors of Augusta Gold Corp. and is a graduate and scholar of the Lassonde Mineral Engineering Program at the University of Toronto.
Read More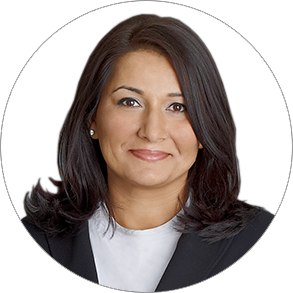 Poonam Puri
Director
Poonam Puri is an experienced corporate director and an internationally recognized scholar of corporate law, corporate governance, and capital markets regulation. Ms. Puri is a tenured Professor of Law at Osgoode Hall Law School in Toronto, Ontario, and a corporate lawyer and Affiliated Scholar at Davies, Ward, Phillips & Vineberg, LLP. Ms. Puri holds a Bachelor of Laws from the University of Toronto, a Master of Laws from Harvard University and has earned the Institute of Corporate Directors, Institute-Certified Director Designation (ICD.D). Ms. Puri has extensive experience as an expert in governance and as a director of organizations in the engineering, transportation, infrastructure, mining and healthcare sectors, including as a past director of CAPREIT, Arizona Mining, Cole Engineering and the Greater Toronto Airports Authority, and she previously served as the commission and director of the Ontario Securities Commission. Ms. Puri presently serves on the board of directors or trustees of the Canada Infrastructure Bank, Colliers, and Augusta Gold. Ms. Puri has been recognized as one of the top 25 most influential lawyers in Canada by Canadian Lawyer Magazine. In 2021, Ms. Puri was awarded the Royal Society of Canada's Yvan Allaire Medal for exemplary contributions to the governance of public and private institutions in Canada, in addition to the Law Society Medal and the David Walter Mundell Medal. Most recently, in 2022, Ms. Puri was awarded the Peter Dey Governance Achievement Award.
Read More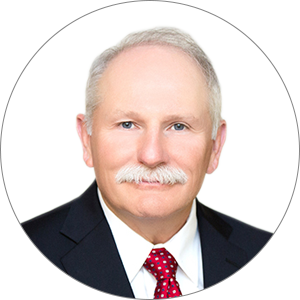 Donald Taylor
Director
Donald Taylor has over 30 years of domestic and international mineral exploration experience taking projects from exploration to mining. He is the recipient of the 2019 Society of Mining, Metallurgy and Exploration's Robert M. Deyer Award and the 2018 recipient of the Prospectors and Developers Association of Canada's Thayer Lindsley Award for the 2014 discovery of the Taylor lead-zinc-silver deposit. Mr. Taylor has worked extensively for large and small cap companies, including Arizona Mining, BHP Minerals, Bear Creek Mining, American Copper and Nickel, Doe Run Resources, Westmont Mining Company, and Titan Mining.
Read More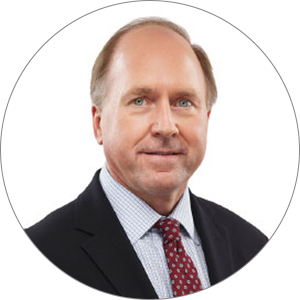 Kevin Thomson
Director
Mr. Thomson brings over 35 years of senior strategic mergers and acquisitions experience in the mining industry. Mr. Thomson currently serves as Senior Executive Vice President, Strategic Matters for Barrick Gold Corporation ("Barrick") where he is involved in all matters of strategic significance, including the management of complex negotiations, development of corporate strategy, involvement in complex legal issues, and governance related matters. Prior to joining Barrick in 2014, Mr. Thomson was a senior partner at Davies Ward Phillips & Vineberg LLP ("Davies Ward"), and was one of Canada's leading mergers and acquisitions lawyers where he advised many of Canada's largest and most successful public companies, including Barrick, on a number of industry leading transactions and also was a key strategic and legal advisor to a number of the country's leading private enterprises. Mr. Thomson was the longest standing member of the committee responsible for managing the Davies Ward firm.
Read More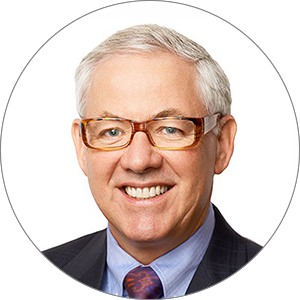 Ron Walsh
Director
Ron Walsh has many years' experience advising on corporate tax and business issues and is founding partner of Walsh King LLP. Mr. Walsh is a Chartered Professional Accountant and has held a number of prestigious professional appointments throughout his career, including amongst others, Governor of the Canadian Tax Foundation, President of the Estate Planning Council of Vancouver, and Public Governor of the Vancouver Stock Exchange. In addition, he has frequently lectured on tax and related matters for professional organizations, and spoken at national and international conferences on tax and business advisory issues.
Read More